Oncologists identify cancer patient's NTRK gene fusion in unprecedented 48 hours
Oncomine assay results help place 2-year-old in phase II clinical trial for LOXO-101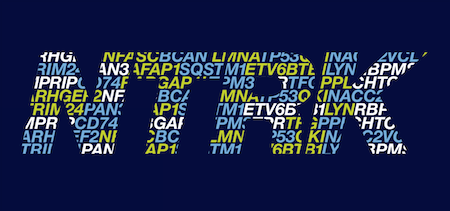 It was Thanksgiving weekend 2017 and oncologists at Children's Hospital Los Angeles (CHLA) faced a difficult challenge when a 2-year-old cancer patient arrived with a very large, fast-growing mass on her neck that was quite literally suffocating her. Given the dire circumstances, the treating physician needed an answer quickly to determine a course of action.
For this he urgently turned to Timothy J. Triche, M.D., Ph.D., co-director, Center for Personalized Medicine, Children's Hospital Los Angeles, and asked if his in-house laboratory could run a new multibiomarker assay CHLA had developed in collaboration with Thermo Fisher Scientific. Oncomine Childhood Cancer Research Assay is specifically designed to target multiple DNA and RNA genomic alterations associated with pediatric and young adult cancers. The oncologist hoped that the results of the next-generation sequencing assay would provide answers that could help.
It did, and in record time.
"The lab was able to turn it around in 48 hours," Triche said during a recent interview. "To be able to get a complete genomic analysis that quickly is unprecedented."
The results revealed that the child's tumor contained an NTRK gene fusion, enabling the care team to quickly enroll her in a phase II clinical trial for LOXO-101. The new therapy targets the NTRK gene fusion, which is found across 24 unique tumor subtypes in adult and pediatric cancer, and demonstrates an 81 percent response rate, according to clinical study data presented at the European Society for Medical Oncology 2018 Congress in October. As a collaborator on the trial, CHLA was able to immediately start treating the 2-year-old with the drug, which received approval by the U.S. Food and Drug Administration on November 26, 2018.
In addition to its rapid turnaround time, the in-house lab team at CHLA managed to provide complete results using a small amount of material that was retrieved from the patient's tumor, Triche said.
"The only material they had to work with was a small needle core. We were not only able to establish the diagnosis with the usual histopathology, but there was enough left over to run the assay, which is an important point to remember about Thermo Fisher's technology," he said. "We use minute amounts of starting material. We can literally, in some cases, scrape some tissue of a glass slide to run the assay."
More than a year later since enrolling their pediatric patient into the clinical trial, oncologists at CHLA remain hopeful that she will continue to benefit from the care she is receiving.
"I think this shows beautifully the value of what we call precision medicine because there is no way one would have entertained doing this with this patient without it," Triche said. "It is just a perfect example of the confluence of emerging technology and matching with emerging therapeutics."