IntegraConnect Study
Genomic profiling-directed therapy improves patient outcomes - retrospective study results
525 newly diagnosed stage IV NSCLC patients harboring actionable oncogenic drivers1 were included and the findings suggest that treatment outcomes were significantly compromised in patients who initiated treatment (Chemo, IO or Chemo+IO) before their genomic profiling results were reported, compared to the control group of patients who initiated treatment after receiving their genomic profiling results.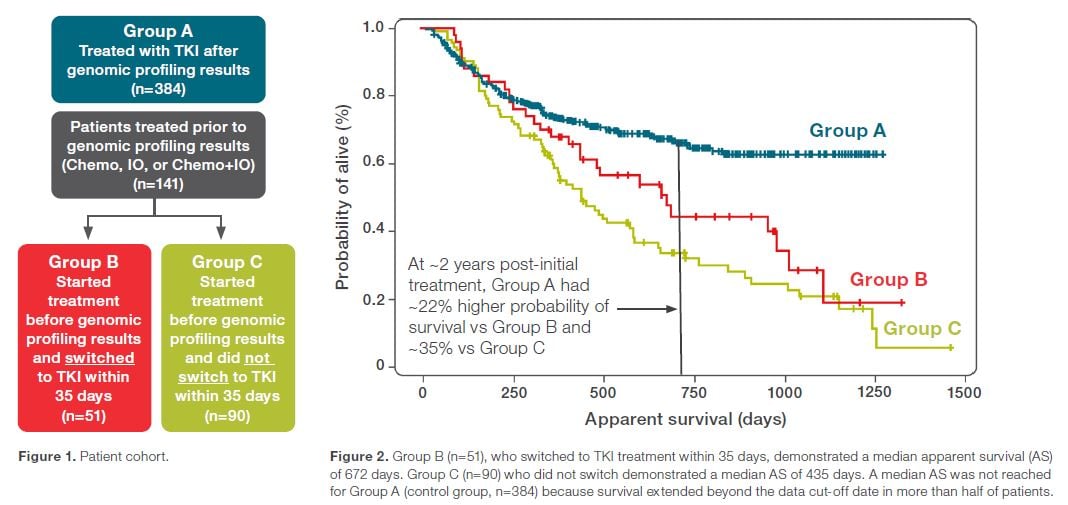 TAT of 3-days or less is now a reality
Recent real-world study in community hospital setting reported amplicon-based NGS can provide genomic profiling results with a routine TAT of 3-days or less.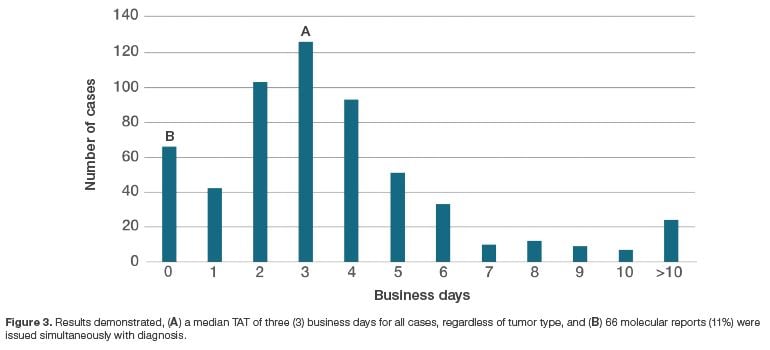 This study evaluated the feasibility of in-house fast NGS in a streamlined workflow at a community hospital on 578 consecutive solid tumor samples covering different cancer types, including lung cancer, melanoma, and colorectal carcinoma.