Precision medicine is on the rise. However, these groundbreaking, targeted therapies for hard-to-treat diseases like cancer can only help improve patient outcomes if rapid genomic testing is accessible and can quickly inform care decisions.
Thermo Fisher Scientific and Integra Connect have collaborated on real-world research comparing outcomes for patients with stage 4 non-small cell lung cancer (NSCLC) when genomic testing results are available to help determine the best course of treatment.
Research findings were presented recently at the 2023 American Society of Clinical Oncology (ASCO) Annual Meeting, and a new paper outlining the study's findings was published August 2023 in JCO Oncology Practice.
We recently spoke with Jeffrey Scott, MD, Chief Medical Officer at Integra, to discuss the importance of this real-world data that shows the positive impact of genetic testing results on patient outcomes.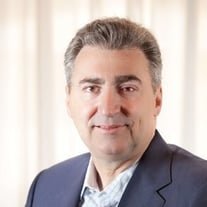 Jeffrey Scott, MD
Chief Medical Officer
Integra Connect
Q1: Integra and Thermo Fisher Scientific collaborated on research that was recently presented at ASCO 2023. Can you talk about how this collaboration started?
Since it was founded, Integra Connect has worked with more than 5,000 oncology providers, providing data, analytics and artificial intelligence (AI) solutions to help them improve patient care and manage costs, especially under value-based care (VBC) contracts and alternative payment models (APMs).
One of the key components to success under these models is for a provider to demonstrate care quality improvements. Genomic testing is a huge (and growing) part of successful cancer care, but – as with any advancement – adoption can be slow.
So, it made sense for us to use our real-world data insights and partner with Thermo Fisher to expand our collective knowledge of how testing is currently being used and what we can do to increase the use of appropriate testing for people with non-small cell lung cancer (NSCLC).
Q2: What was the goal of this research, and can you summarize the key findings? What are the potential impacts for future patients?
The goal of the research presented at ASCO was to identify how molecular testing is being used in patients with stage IV NSCLC, as well as how the presence and timing of testing are correlated with desirable outcomes. Without access to testing, patients are unable to benefit from the growing body of targeted therapies available. By working together to understand the value of testing at earlier stages, we can hope to help address some of these access hurdles in oncology.
Using Integra Connect's de-identified database of electronic health records, practice management, and claims data from 13 large community networks and over 1,000 physician caregivers, our team identified 2,899 stage IV NSCLC patients with orders for molecular testing in their histories. Of the 934 patients who tested positive for an actionable mutation, 72% received first-line treatment after the mutation report – but the remaining 28% initiated treatment before testing.
"Patients receiving TKI had better odds of longer overall survival (OS) than those who did not receive this treatment, indicating that timely testing and the use of genetic testing results can help potentially lead to better outcomes for this patient population."
Among those who received their mutation report before starting treatment, 60% received tyrosine kinase inhibitor (TKI) therapy. Patients receiving TKI had better odds of longer overall survival (OS) than those who did not receive this treatment, indicating that timely testing and the use of genetic testing results can help potentially lead to better outcomes for this patient population.
With the rise of precision medicine, genomic testing through next-generation sequencing is often the key to unlocking these precision therapies for patients with the right genomic cancer profile. The research reinforces the need to leverage molecular testing early in the diagnostic and treatment process to help ensure that patients with genetic mutations receive the best possible therapy for their specific needs.
Q3: How is real-world data helping advance this type of research? Why is it so important to use these data sources instead of only relying on more traditional paths of clinical research?
Historically, when everything was kept in paper charts and filing cabinets, it was a huge lift to get access to the volume and quality of data we needed to make informed decisions for individuals and populations. Manual chart pulls are expensive, time-consuming, and not necessarily fully representative of real populations.
Digital real-world data makes it relatively simple to gather enough data to ask important questions and get meaningful answers about what's really happening in the community care setting.
With real-world data, we can come up with hypotheses, test those hypotheses, publish the results, and spread awareness of any changes that come out of the research faster and more efficiently. All of this can be used to develop new standards for care and then apply those standards to patients in an equitable manner.
Q4: Since chatting with us last year for our Science With a Twist podcast, are there any new developments related to this research that you'd like to highlight?
Just four or five years ago, there were only seven actionable mutations included in the National Cancer Care Network (NCCN) guidelines for lung cancer. Now, we're up to 12 or 13. Cancer care is moving incredibly quickly thanks to research efforts like these, which are essential for benchmarking where we are and how far we need to go to provide more personalized, precise cancer care and treatment.
The pace of change is very exciting, but we're going so fast it's impossible for oncologists to keep up without the right tools to help them apply the latest learnings to their patients. We need to continue to build out the superhighway between clinical research, guideline development, genetic testing, and clinical decision support at the point of care so that we can take full advantage of these advances.
Watch The Impact of Rapid Turnaround Time for Cancer Patients video below:
Q5: What barriers are preventing more patients from accessing rapid, genomic testing and subsequently, the full potential of precision medicine?
There is an unavoidable time lag between the development of a new technology and its widespread adoption in healthcare. There are challenges with financial models that restrict access to certain groups, as well as administrative barriers with getting timely testing.
Additionally, physicians largely rely on the formative training they received in medical school and residency – and unless you were fortunate enough to get that training after the democratization of genetic testing, or you have the time and resources to dive into significant continuing education, it's not always easy to integrate the latest guidelines and concepts into real-world practice. This results in a huge variation in the way we adhere to recommended testing and treatment pathways, which produces uneven outcomes for patients.
To overcome these challenges, we need to find a way to equip all physicians with the latest and most applicable recommendations for testing and care. Real-world data, and the technologies to synthesize and surface personalized suggestions based on that data, will be essential for reducing variation in care and eliminating some of those access barriers.
We also need to do a better job of measuring and incentivizing the right things in healthcare. We have to move away from process measures in our value-based care models and start looking more closely at outcomes.
Q6: Are patients aware of these precision medicines and the testing needed to connect them with targeted therapies? Is more education needed for providers too?
Patient awareness and self-advocacy really vary based on the population. When I worked in the clinical setting, I practiced in a "blue collar" world, where patients generally trusted their physicians implicitly. They didn't typically seek second opinions, and they didn't often come into the office with printouts from the internet about the latest and greatest treatment options. Many of them didn't have caregivers who could advocate for them either, so they simply followed what their doctor said to the best of their ability.
A lot of clinical practice is still like that. And while we want patients to trust our knowledge and experience, we also want them to have the skills, confidence, and health literacy to ask good questions, feel comfortable volunteering new ideas, and make sure they're participating in shared decision-making.
That's going to take a joint effort. On one hand, physicians need to take the lead in raising awareness of genetic testing and ordering these tests when appropriate. On the other, we need patient advocates, professional societies, and survivorship groups who can give patients and their families the tools they need to have these important discussions and advocate for themselves.
Q7: Do you have any predictions for the next 5-10 years of precision medicine? How will this change patient care?
Precision medicine is going to rapidly increase in complexity, especially as genomic testing gets more advanced and more detailed as we learn more about the role of mutations in cancer development and treatment.
"Oncology is just at the beginning of a fundamental transformation from reactivity to proactivity."
In the next decade, real-world data is going to help us discover hundreds of new actionable mutations and approve dozens of targeted therapies to treat them. As a result, we're going to need more robust guidelines and much more actionable methods of surfacing recommendations to clinicians in real-time at the point of care.
Oncology is just at the beginning of a fundamental transformation from reactivity to proactivity. Over the next decade, it's going to be incredibly exciting to see how real-world data, genetic testing, new therapies, and new technologies will help us match patients with the right tests and the right drugs at the right time, in the right dose, and for the right duration.
> Learn more about the benefits of NGS in precision oncology.